The Ultimate Intentional Self-Care Guide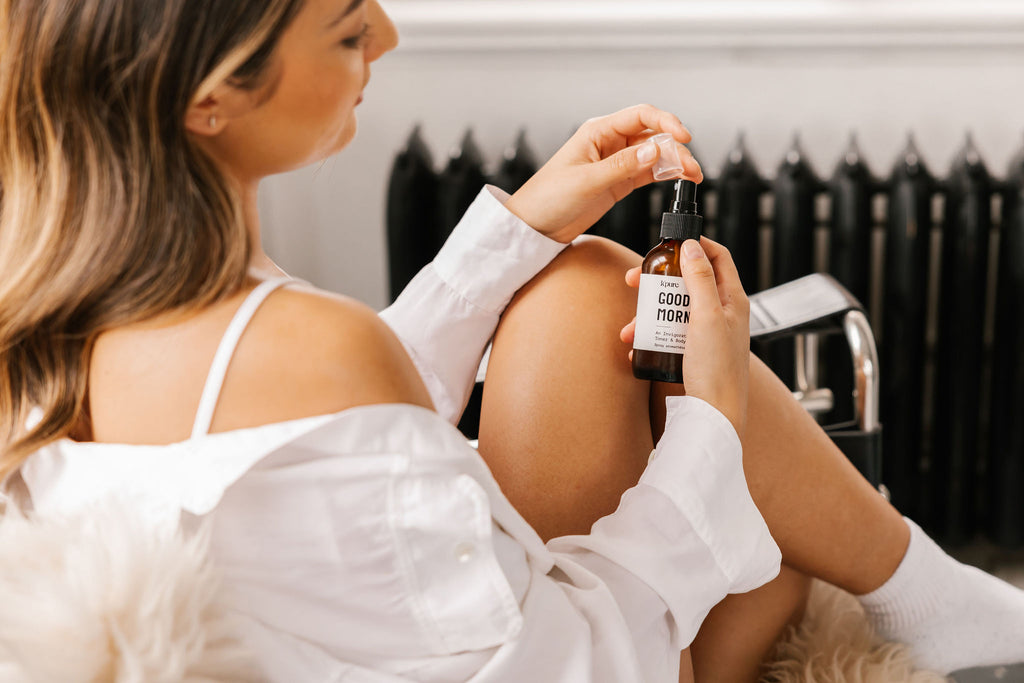 In our opinion, self-care should really be called "basic maintenance". Setting time aside to take care of yourself should be the bare minimum. Yet, the concept of self-care is often treated as an afterthought, or something we do if happen to have a spare few moments. If we're mentally and physically depleted, how are we supposed to show up and be present with the important people in our lives?
That's why we've put together this intentional self-care guide! You can use this list as a reference the next time you set aside some time for your next self-care session.
1. Move your body
It's amazing what some endorphins can do for your mood. Movement can be as simple as getting out for a 15-minute walk, booking into your favourite workout class, or lighting a candle to romanticize your at-home stretching session. Or, if your schedule allows it—some jumping jacks at your desk or a few yoga poses between meetings. Movement looks different for everyone, but putting some intention behind it can really change how you feel.
2. Take a warm bath
There's something inherently soothing about the sound of water in a bathtub, filled to the brim with bubbles. Pour yourself a favourite beverage, apply a rejuvenating mud masque, and add a blissful bath soak blend to the water. And don't forget your book!
3. Sitting in the car for 10 minutes
This one may seem a bit unconventional, but it's one of our preferred methods for snatching a few minutes of uninterrupted contemplation. Even if you find solace in checking your emails with your seatbelt fastened, making the most of those few moments can significantly impact your mood when you return home after a demanding workday.
4. Consume feel-good content
Let your brain wander to something other than work or day-to-day stressors. Whether it's your favourite motivational podcast, a long-awaited book from your shelf, or a novel meditation you've been eager to try, it's vital to intentionally allocate time to consume something that uplifts your spirits.
5. Get a breath of fresh air
Even a few minutes outside can make a difference in your day. Plus, you can pair your fresh air with some feel-good content! Take a walk with a pair of headphones and your favourite podcast. Cozy up with a book on your balcony, or on the patio of your favourite local cafe. Or, if hiking is more your thing, getting out into nature while getting your heart rate up is a great way to maximize your self-care.
6. Skincare as self-care
Taking care of your skin is a nourishing experience for both your body and soul. Your skincare routine provides time set aside each day where you get to take care of and be present with yourself. Even the sensory actions of a skincare routine can have its benefits—providing a calming and grounding experience. The results of a consistent skincare routine can also help confidence, making you feel more comfortable in your own skin.
Our favourite self-care products:
Clean Up | Dead Sea Mud Masque
Hydrate | Hyaluronic Sheet Mask
Sugar Mama | Ultra Rich Moisturizing Scrub