Ultimate Guide to Radiant Summer Skin: Essential Skincare Tips from k'pure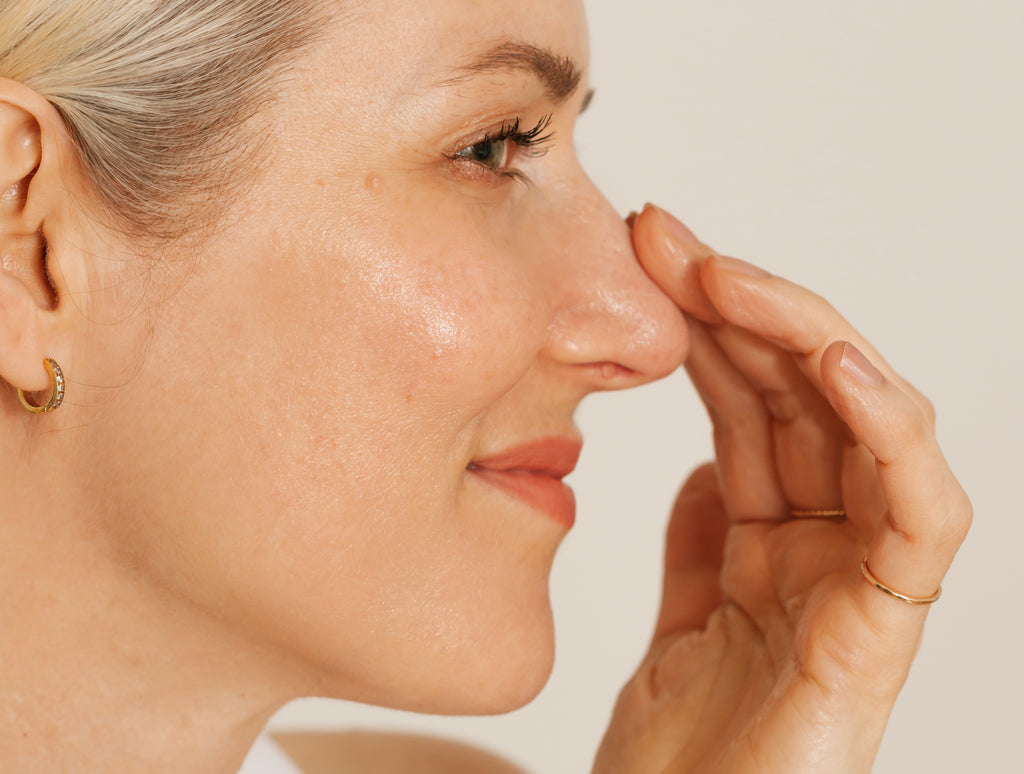 With the arrival of summer, it's time to adjust your skincare routine to match the season. The hot and humid weather calls for a different approach to keep your skin healthy, hydrated, and glowing. At k'pure naturals, we've got you covered with our essential summer skincare tips. Discover how to protect and nourish your skin during the sun-soaked days ahead!
Sunscreen is your best friend
As the sun's rays become stronger, shield your skin from harmful UV damage by applying a broad-spectrum sunscreen with an SPF of 30 or higher. You can use our Smarten Up SPF 30, which is a mineral sunscreen, providing effective protection while keeping your skin free from harsh chemicals. It offers broad-spectrum protection to protect the skin from UVA and UVB rays. Its rich antioxidant formula provides extra daily skin protection against pollution and Smarten Up's ultra-light texture diffuses the skin without a white trace or greasy residue. The moisturizing and soothing ingredients help preserve the skin's moisture and protect it from drying out.

Lighten up your moisturizer
Swap heavy moisturizers for lightweight formulas to prevent clogged pores and excess oil production. Our moisturizers, Drenched and Go Getter, are free of water and fillers. They're like a concentrate. Think Tide Pods as opposed to a giant jug of Tide. So the "lightness" of the moisturizer is based on how damp you make your skin before applying — just add water! This will leave your skin feeling dewy and fresh!

Stay hydrated from within
The heat can lead to dehydration, which affects your skin's health and appearance. Drink plenty of water throughout the day to maintain optimal hydration levels and promote a radiant complexion. Enhance your hydration routine by infusing water with refreshing fruits or herbs for a burst of flavour.

Gentle cleansing is key
Sweat, sunscreen, and increased outdoor activities call for regular cleansing. Opt for a gentle oil-based cleanser like our Clean Slate Cleansing Oil & Makeup Remover to remove impurities without stripping away essential moisture. It can be used as a pre-cleanse before your favourite k'pure foaming cleanser, like Washed Up, to remove makeup and pollutants, or on it's own for super hydrating cleansing. Keep your skin feeling refreshed and ready to embrace the summer days.

Rejuvenate with a refreshing facial/body mist
Revitalize and cool your skin with a refreshing mist. Our Chill Out Soothing Aloe Vera Toner & Body Spray, enriched with soothing aloe vera, provides instant relief from windburn or sun exposure. Lotions and gels can leave your skin sticky and oily, Chill Out is just the opposite. We know you used sunscreen (right?!) but sometimes that re-apply window closes on us all. Chill Out is here for you, we got you. Carry it with you for a quick pick-me-up whenever needed.
Embrace the joy of summer while maintaining healthy, vibrant skin with these essential skincare tips. With the right products and a little extra care, you can enjoy the season while preserving your skin's natural beauty. Discover our summer essentials at k'pure naturals and embark on a journey to radiant, nourished skin throughout the sunny days ahead!