Avoid These 6 All-Too-Common Skincare Mistakes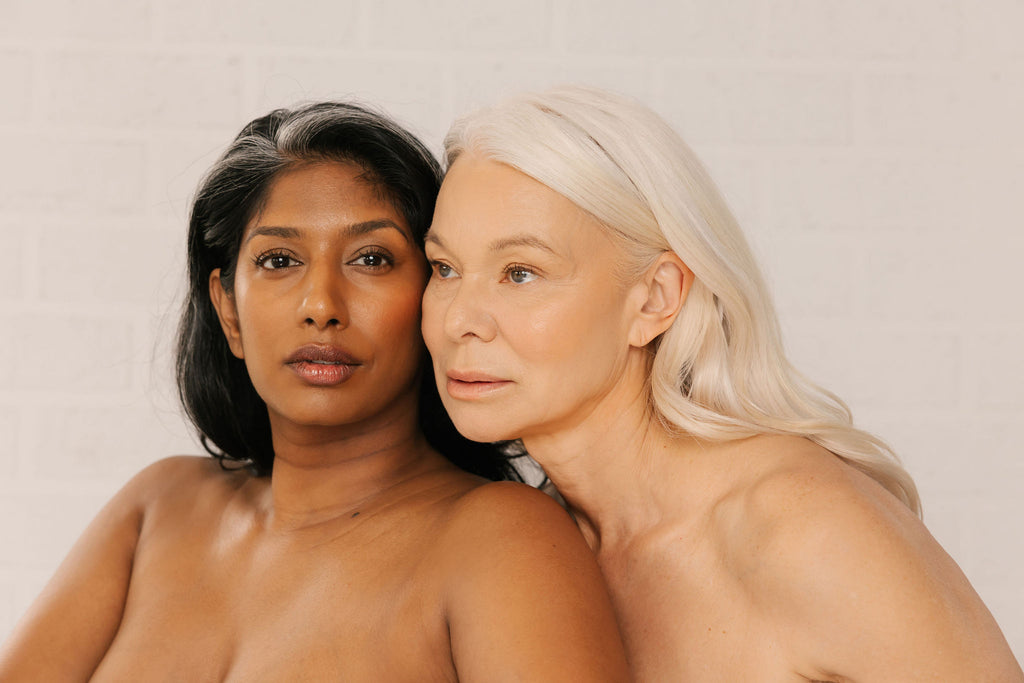 The world of skincare is an overwhelming, bursting-at-the-seems, pot of information. Some information is true, and some are "trendy" and in the long run unhelpful. With so many streams of information these days — stemming from sources unchecked and often inexperienced, it's hard to know what to trust, and more importantly, what tips and products are right for you and your unique skin type.
Before we dive into the most common skincare mistakes, it's important to keep in mind some factors about yourself. For example, your skin type, lifestyle, budget, and values. Are you the type of person who cares about the ingredients in the products you consume? Are you an active person that requires cleansing your face multiple times a day? These aspects play a key role in your personal skin care choices and should also play an important role when sourcing information.
Now that we have those factors in mind, let's dive in!
Mistake #1: Failing to understand your skin type
It's commonly known that there are a variety of different skin types, but over 50% of woman are still incorrectly treating their type of skin. So, let's start by getting back to the basics—there are four main skin types which list, oily, dry, normal, and combination skin.
Each skin type requires a slightly different set of products, and comes with its own set of 'errors'. For example, if you have oily skin, a common error would be over-moisturizing. If you have dry skin, you may want to consider integrating some hydrating products into your skincare routine.
The first step for properly caring for your skin type would be to book an appointment with your dermatologist to determine your skin type and the problem areas that you want to tackle.
Mistake #2: Skipping SPF in non-summer months
SPF is not just for summer. I repeat—SPF is not JUST for summer.
In the heat of the summer, it's easy not to think twice about adding that extra step to your morning routine. But as we get into the fall and winter, this product is not so much top of mind and contrary to popular belief, those UV rays are still around all year long. The 15 minutes you spend outside going for a run, picking up the kids, or walking to the grocery store all add up and can have long-lasting effects on your skin's health.
Adding a lightweight SPF into your daily routine can not only protect your skin against long-lasting sun damage but can also improve your skin texture and dryness.
Mistake #3: Neglecting the neck and hands
Are your hands and neck a part of your morning and evening skincare routines? If not, we definitely recommend adding them to the mix, because they both deserve just as much love as your beautiful face does! When applying serums and moisturizer to your face, make sure to bring the product down to your neck and chin area as well — that goes for SPF too!
Your hands are exposed to the elements almost as much as your face and your neck are, so it's important to keep them hydrated and protected from UV rays too. If you're looking for a one-stop shop for hydration, we recommend Drenched—a lightweight moisturizer for both your face and body.
Mistake #4: Neglecting a balanced lifestyle
You could have the perfect skincare routine but still encounter struggles with your skin. This could be for a number of reasons, such as not drinking enough water, poor sleep habits, food sensitivities, stress, anxiety, or even a hormonal imbalance. Creating habits to lead a balanced lifestyle will not only heal you within, but it will help set your skin up for success so your skincare routine can do its best work. It's true! Self-care can do wonders for your soul AND skin.
Mistake #5: Overcomplicating your skincare routine
Contrary to most influencers' bathroom shelves, there is such a thing as too many skin care products. Overloading your skin with an abundance of products can clog your pores, causing breakouts and irritation of the skin. Plus, if you're trying too many products at once, it may inhibit them from all absorbing into your skin, and doing the job they're meant to do. Keeping your routine simple with some core products is the best way to achieve success with your skin care goals.
Mistake #6: Over-exfoliating your skin
While exfoliation is an important step in any skincare routine, overdoing it can actually harm your skin. Excessive exfoliation can strip away the natural oils and protective barrier of your skin, leading to dryness, irritation, and even breakouts. It's important to find the right balance and frequency of exfoliation that works for your skin type.
Remember, skin care is not a one-size-fits-all approach. It's important to listen to your skin's needs and make adjustments to your routine as necessary. By avoiding these common skincare mistakes, you'll be on your way to healthier, happier skin.
By understanding your skin type, choosing the right products, and being intentional about a balanced lifestyle, you're ready to make informed decisions to achieve healthy and happy skin.